Above: crampon design with front points designed for vertical ice-climbing.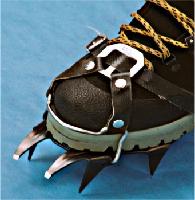 Left side: the scissor design in combination with the front bail allows the use of a wide variation of boot shapes.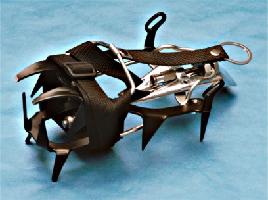 Left side: the packed volume is very small by folding it up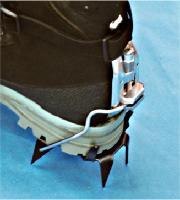 Left side: the heel clamp fits close to the boot shape and is suitable for most boot types. It offers an elevation adjustment to allow different sizes of the heel welt.